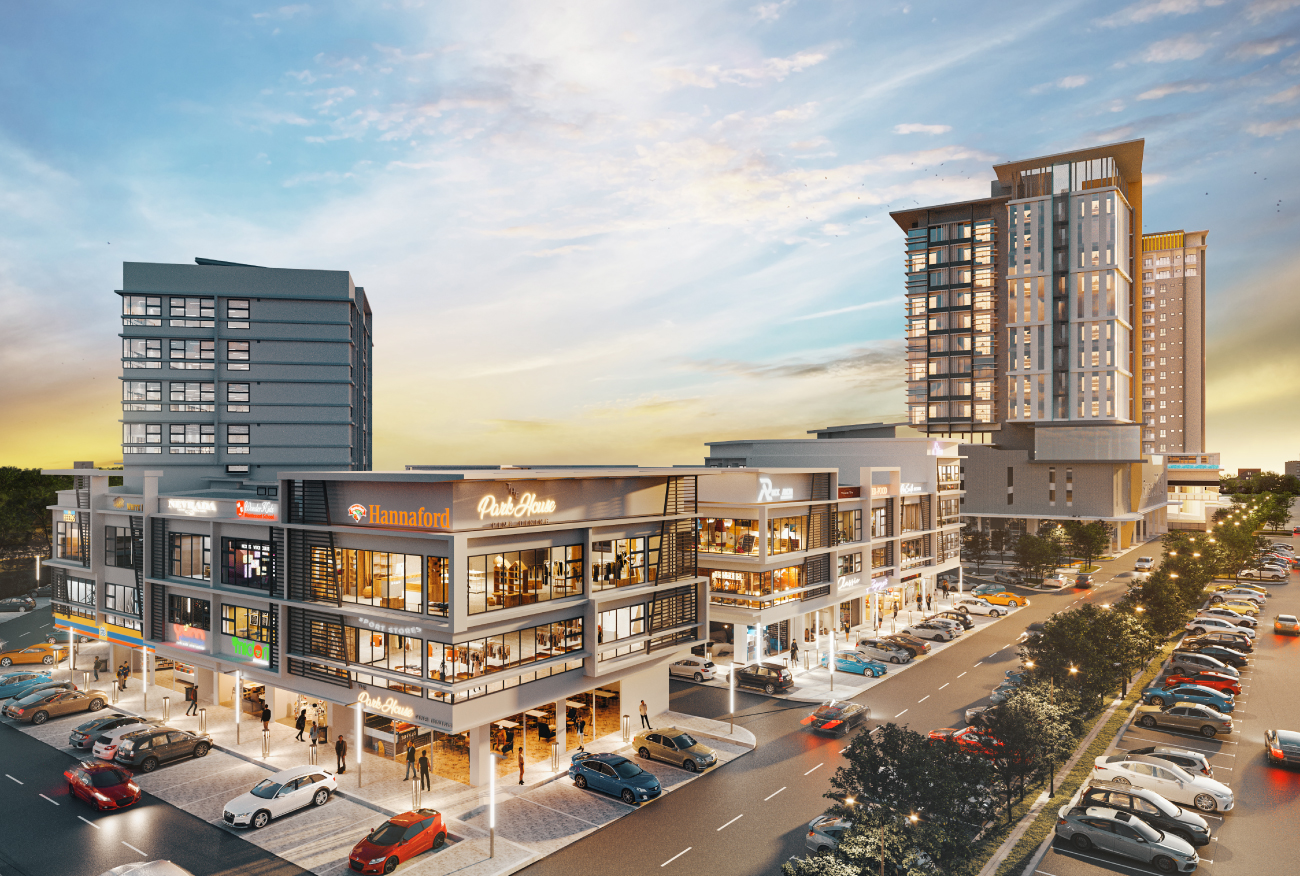 HAGEN AVENUE, where businesses thrive.
Work, Eat, Shop and Play - all in one spot at Hagen Avenue. A commercial hub that is heralded as one of Bintulu's most vibrant commercial and corporate destinations, Hagen Avenue is set to redefine urban lifestyle with its collection of commercial shops and office spaces. It has added convenience by being strategically located within a multi-phase development, offering timeliness advantages specially for families, executives, business owners.
Hagen Avenue comprises a well thought out mix of commercial shoplots at ground level, as well as commercial and office spaces of various layouts and sizes ; 3-Storey Shop, 4-Storey Shop and 8-Storey Commercial & Office Tower - the perfect platform for business-minded individuals of today to kickstart their dreams and aspirations. With an attractive market catchment of the surrounding residential neighbourhoods, commercial businesses can thrive at a sustainable level through healthy footfall and the benefit of observing market trends more intimately.
Back to List
Next Property